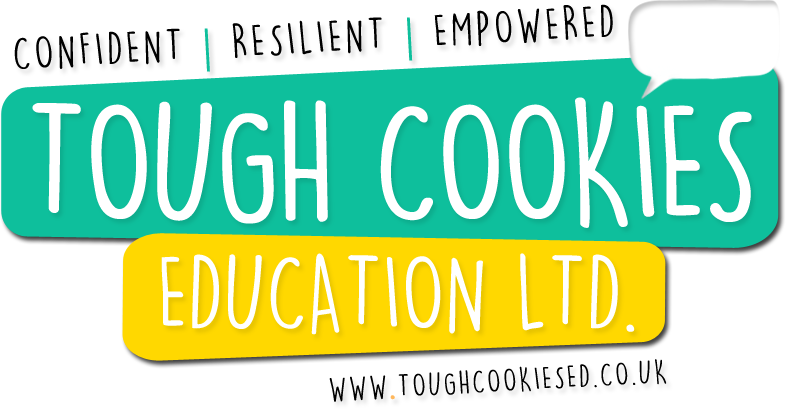 | e-safety | healthy relationships | sex education | anti-bullying | mentoring | school ambassadors |

"Tough Cookies Education is all about confident, resilient and empowered teenagers"
Quality providers of PSHE workshops, SRE, youth work and training
PSHE AND SRE
We provide a wide range of talks, workshops, short-term projects and learning days suitable for primary schools, secondary schools and non school settings. Engaging children and teenagers in open and honest discussions, providing a safe environment to ask questions and explore their values and lifestyle choices.

Tough Cookies workshops are led by confident, experienced and qualified facilitators (Teenologist) providing high quality and engaging lessons and programmes.

TRAINING
We provide sex and relationships training to support the CPD of teachers, school nurses, youth workers and other educators working with children and young people.

We run workshops for parents covering e-safety, sexting and other aspects of SRE.

YOUTH WORK
We offer the delivery of short and long term youth and community projects. Girls work, youth consultation and events.
We have worked with a number of local authority and third sector organisations delivering cost effective youth work projects, providing flexible contracts to meet business and community needs.
We deliver projects in youth centres, schools, community settings and provide street based detached work.
OUR SERVICES ARE SUITABLE FOR KS1, KS2, KS3,KS4, SEN, ALTERNATIVE EDUCATION, YOUTH CLUBS, STAFF DEVELOPMENT, PARENTS, COMMUNITY GROUPS AND NEET.


CLICK
HERE
FOR LINKS TO WORKSHOP RESOURCES
Tough Cookies Education Ltd
Tameside Centre for Enterprise
Old Street
Ashton Under Lyne
OL6 7SF
Telephone: 07824 885 837
Email: kerry@toughcookiesed.co.uk.
TOUGH COOKIES EDUCATION LTD IS A COMPANY REGISTERED IN ENGLAND AND WALES WITH COMPANY NUMBER 09247760